Global Technology was founded in May 1996. GT has been in the market for over 20 years and I would like to look back and reflect on our journey of growth and success.


Since our founding, we have faced a wide range of challenges, ranging from devaluation of the Egyptian currency, competitive nature of the market, economic recession & political unrest. Our solid foundation underpinned by the company's strong business and financial structure, skilled and committed employees, and trust established with our customers have enabled us to overcome these challenges and survive through difficult periods marked by turbulent change, and continue to grow over time.


We started as a small company with number of employees not exceeding 10 persons and as a sole agent & distributor of FUJIFILM Corporation in the medical field selling only X-Ray Films and Automatic Processors for film development.


Over the years, we have managed to grow the company selling & providing after sales services for the full range of Fujifilm medical products such as Laser and Thermal Imagers and Films, the FCR & DR line of Digital X-Ray Diagnostic Imaging systems, Digital Mammography systems, PACS IT Systems, Digital X-Ray Equipment, Ultrasound Equipment, Dry Chemistry, & Endoscopy systems.


Moreover, we have expanded our business by adding new distributorship and agency representation in the field of Laboratory Equipment & Reagents , and in the Electric Power field with leading Turkish companies for UPS systems and Standby Generators. In cooperation with our sister company Infinity, we acquired distribution for Contrast Media and Automatic Injectors with the German company BAYER and also do Site Preparation work for radiology centers and installation of RF Shielding for MRI rooms.

More recently and in-line with the company's vision, we have managed to add the following strategic products that complement our portfolio: Fujifilm 16/32/64 Slice CT,United Imaging Closed MRI / PET MRI / PET CT systems, Siemens Surgical C-ARM / Ultrasound – Cardiac Segment, CMR NaviScan PET Mammography, Mindray for Cart-Based Color Doppler Ultrasound system – Radiology Segment, Barco high-precision Medical
Monitors, Capso Vision for Capsule Endoscopy, and Ingenious Surgical Endoscopes and Staplers.

We would like to thank our stakeholders and in particular our customers who are our partners in this journey of growth, and we promise them to continue to do our best to satisfy their needs and play an effective part in improving the quality of services provided in the Egyptian healthcare market.

Our Mission
Provide medical products and services that contribute to the improvement in quality of healthcare services offered in Egypt through satisfying our private and public customer needs and building long term relationships that are based on trust and integrity.

Our Vision
We have set our vision for GT with the following aspirations: To become a leading and premier Egyptian distributor of medical equipment and IT healthcare systems representing top International medical systems manufacturers; To provide the best customer service satisfaction; To create a good place to work where people are inspired to be the best they can be; To maintain a sustainable and consistent growth by expanding existing business and new business development.

Our Values
A Trusted Company: We provide socially beneficial goods & services of the highest quality to the healthcare sector. We do business in a spirit of appropriate competition and fair dealing. We continually strive to satisfy customers, employees & shareholders and earn their trust
Social Responsibility : We comply with laws, regulations, and other rules, and uphold public order & morals. We actively engage in activities that contribute to healthcare community development.
Respect for Human Rights : We respect & protect fundamental Human & Labor rights set out in Egyptian declarations & regulations.
Better Work Place : We strive to develop the skills of all employees, to provide safe and comfortable work place, and respect diversity, individuality and differences.
Global Technology represents the following international companies in Egypt

1996
- Eng. Samy Rezk
Established Global Technology starting
with Fujis Wet Films business and with
less than 10 employees.
1999
- Introduction of Fuji's Dry Imaging
technology
2002
- First installation of Fuji's Computed
Radiography "CR" System
2008
- Introduction to Fuji's customized
Healthcare IT solutions "Synapse PACS"
2010
- First Digital Mammography Installation
2 units in Alfa Scan
2012
- Started sales of Makelsan Electric Power products
to fulfill medical & non-medical sectors needs - Started Laboratory Business through Introduction of Segeene Molecular Diagnosis PCR
2013
- Fuji acquired Sonosite leading to introduction of revolutionary Anesthetic Sonosite Ultrasound
2014
- Introduction of Endoscopy Systems and Dry Chemistry - Integrated AinShams Universities hospitals Radiology units with Fuji PACS & RIS for over 300,000 cases
2015
- Introduction of Fuji's X-Ray machines - Awarded major PACS tender connecting 12 hospital for 1 million cases
2016
- Awarded major tender for 14 Digital Mammography systems and 85 CR
2017
- Awarded major tender for 14 Digital Mammography systems, 78 CR, & 16 portable Ultrasound.

- Awarded major public sector Endoscopy GIT tender for 3 consecutive years (2015-2017)
2018
- Started sales of Fujifilm Contrast Enhanced Mammography, Siemens Surgical C-ARM, Mindray Ultrasound, and Barco Medical Monitors
2019
- Started sales of United Imaging MRI & PET-CT, Fujifilm CT, CMR Naviscan PET Mammo, and Siemens UltrasoundCardiac Segment
Over 23 years of experience in the Egyptian medical market
Currently serving 1100 clients with 4,500 installed equipment

Years Serving the Health Care Market in Egypt

Qualified After Sale Service Engineers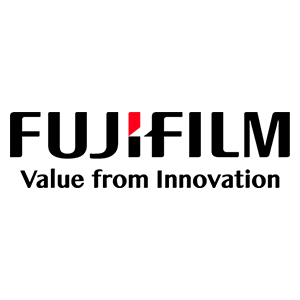 FUJIFILM Value from Innovation
Sonosite Team of The Year 2018
Best Modality Distributor Award 2016-17
Special Project Award for MOD / MOH (Endoscopy) 2016-2017
First Endoscopy Certificate Service provider ME 2016-2017
Special Award for Endoscopy 2016
Special Project Award (PACS) 2015
Special Project Award (Endoscopy) 2015
Middle East Best Distributor 2012-2015
Platinum Award FujiFilm Corporation 2013