Global Technology has been serving the Egyptian healthcare sector for more than 23 years providing both sales and after sales services. The company employs close to 200 people and has installed close to 4,500 medical equipment over the years. The company is the sole distributor of Fujifilm Healthcare products in Egypt since 1996 with the current product portfolio: CT, Digital Mammography, DR, X-Ray, Digital Mobile X-Ray, CR, X-Ray Imagers and Films, Medical IT solutions, SonoSite Point of Care Ultrasound, GIT Endoscopy, and Dry Chemistry.
Global Technology portfolio of products also include: Exclusive distributorship in Egypt for the following international manufacturers: United Imaging for MRI and PET CT products, CMR NaviScan PET Mammography, Mindray for Cart-Based Color Doppler Ultrasound system – Radiology Segment, Ingenious Surgical Endoscopes and Staplers, CapsoVision for Capsule Endoscopy, Barco Medical Monitors, In addition to several international Molecular Biology brands. Global Technology is also a distributor for the following Siemens products: Surgical C-ARM, and Ultrasound – Cardiac Segment.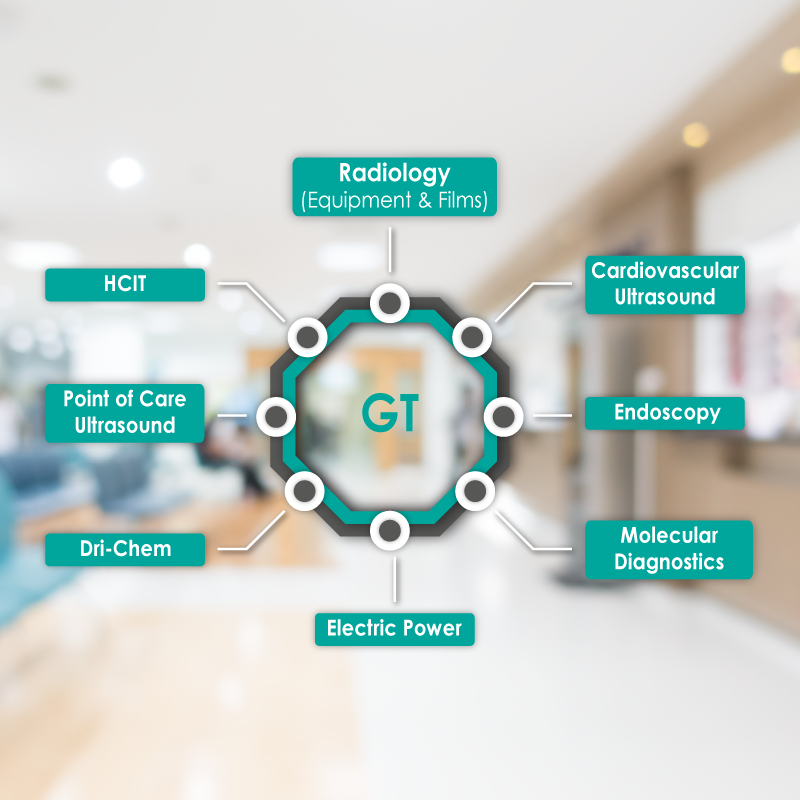 Detection and identification of the new coronavirus named as COVID-19 using three target genes and complies with international testing protocol for the detection of COVID-19.
ELUXEO meets Artificial Intelligence – CAD EYE CAD EYE is a function developed to support physicians during colonoscopy utilising AI technology.
The unique full-digital imaging chain, uMR 580 provides both comprehensive clinical application solutions and easy operation schemes.
Global Technology represents the following international companies in Egypt
81 Abd El-Hameed Badawi, St, El Nozha, Cairo Governorate
+202 2180308039